Disclosure: Man Makes Fire is reader-supported. When you buy gear using retail links on our site, we may earn an affiliate commission that helps pay for our work. Learn more.
The REI Co-op Stormhenge 850 Down Jacket is a thick and durable down jacket with a waterproof nylon shell and water-repellant goose down insulation. It's very warm, has a solid set of features that include massive pit zips for dumping excess heat. If you think of the Stormhenge 850 as more of a down coat rather than a down jacket, you're heading in the right direction.
To get us a closer look, REI sent Man Makes Fire a review unit. This is what we learned:
REI Co-op Stormhenge 850 Down Jacket Review
The REI Co-op Stormhenge 850 Down Jacket is more of a coat than a lightweight jacket — and it flirts with down parka status. Why? It's packed with plenty of 850-fill power goose down insulation and uses a nylon shell that's far more durable than what you usually see in lightweight down jackets. (To learn more about down jackets, check out our best down jacket guide.)
And that shell, it turns out, is the key feature of the REI Co-op Stormhenge 850 Down Jacket: It's waterproof. With most down jackets you need to avoid water. If down insulation gets truly wet, it's insulating properties plummet to essentially nothing. On the other hand, to create a waterproof outer layer, you're going to add weight. So waterproof down jackets are — by design — heavier than non-waterproof down jackets. Consequently, the REI Co-op Stormhenge 850 Down Jacket is really a lightweight down coat. Plus, it's far warmer than what most people expect from a jacket.
REI says the men's Stormhenge 850 Down Jacket weighs in at 1 lb. 11 oz. but it doesn't note which size that is (the men's XL weighed in at 1 lb. 12.75 ounces). REI reports that the women's Stormhenge 850 weighs in at 1 lb. 6 oz. Compared to synthetics of this size with comparable insulating capabilities, the Stormhenge 850 is extremely light. Compared to most excellent down jackets, it's a bit heavy. On the other hand, if you take a heavily insulated ultralight down jacket and then add in the weight of a durable waterproof shell for skiing or a rain jacket — especially at the excellent price point of the Stormhenge — you're going to break well past a pound. Of course, if you went that route — down jacket with a waterproof shell — you're not going to get pit zips, a.k.a. underarm vents. If you're active outside in cold weather, pit zips can be awesome.
Meanwhile, the REI Co-op Stormhenge 850 Down Jacket is pretty straightforward in its design and construction. The insulation is mapped to hot and cold body spots, giving you more insulation where you need it and less where you don't. The baffles are welded to the shell to eliminate cold spots. The 3-way adjustable hood is super warm. The shoulders are seam-free, which can make backpack straps feel a bit more comfortable.
The sleeve cuffs are widely adjustable, which is handy when you add or remove layers or gloves.
The hem has an adjustable drawcord to seal out drafts.
Shop the Stormhenge 850 at REI now and get FREE shipping!
REI Co-op Stormhenge 850 Down Jacket: Fit & Finish
The REI Co-op Stormhenge 850 Down Jacket is designed to allow for a couple of full layers underneath it. For instance, I can wear a base layer with a heavier fleece sweater, no problem. If you plan on heading out into very cold weather and plan on bulky layers, definitely go with your regular size. If you want something you can throw on over a t-shirt, choose one size down. I'm about 6'3″ and 220 lbs and the XL fits slightly big — ready for layers.
The hood is three-way adjustable, and while it's super warm, it seems just a bit tall. When I wear it with a baseball cap, it's perfect. Same goes for wearing it with a stocking cap. When it's just my bare head, it's a bit big — but still nice to have.
The standout feature is the waterproof layer, which reduces the "puffy" look of this down jacket and helps give you a slimmer profile — despite the slightly big torso. I must say, the REI Co-op Stormhenge 850 Down Jacket looks great on. I'm not sure I would solely trust the waterproofing layer in an all-day rain out in the backcountry without having a backup shell, but for rain and sleet here and there, it's nice to not have to worry about it.
The zippers are all solid and functional. The main zipper is a bit stiff at first, but it blocks air and water well and it loosens up after a bit of use.
As for quality and overall style, it's very good. Surprisingly good. It compares well to jackets that cost twice as much, making the REI Co-op Stormhenge 850 Down Jacket is an outstanding buy.
REI Co-op Stormhenge 850 Down Jacket: Super Warm
Remember the sizing and layering advice? The Stormhenge jacket is warm. I wore it just over a t-shirt in 9-degree Fahrenheit weather one night — where the snow is all squeaky under your boots — and I started to overheat the moment I put on the hood. If you want more of a grab-and-go down coat that's great over t-shirts or single layers, size down. If you want to error on the side of seriously cold-weather versatility that you can wear with multiple layers, go with your usual size.
As for wind, this down coat blocks wind very well. Because you can adjust the cuffs and hem, you can cinch out cold drafts. The collar is plenty high, and when it's cold and windy, you'll appreciate it. One minor point: the lining of the hand pockets is a soft warm fleece-like material — not a slick shell nylon. Basically, you'll like putting your bare hands in these pockets.
What about those pit zips? They are massive and have dual zippers, which make it easier to find a zipper and unzip or zip on the go. I am a huge fan of pit zips. If you want a coat ready for cold-weather outdoor activity like hiking, snowshoeing or building epic snowmen with the kids, the pit zips will help keep you from sweating. They're great.
REI Co-op Stormhenge 850 Down Jacket Review: Outstanding Price-to-Value Ratio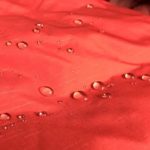 The major takeaway for the REI Co-op Stormhenge 850 Down Jacket is that uses excellent goose down, has a waterproof shell, and it boasts an outstanding price-to-value ratio. Oh, and it's very warm, too. Highly recommended.
Get the Gear:
REI Co-op Stormhenge 850 Down Jacket
Pros
Fantastic warmth
Waterproof and durable
Excellent price-to-value ratio