Disclosure: Man Makes Fire is reader-supported. When you buy gear using retail links on our site, we may earn an affiliate commission that helps pay for our work. Learn more.
It can be hard to find backpacking gifts for backpackers who have everything. If your backpacker is an experienced backpacker who is already outfitted for backpacking, what can they possibly need? It's a tough question, but we have answers — we have backpacking gift ideas for you, in multiple price ranges, too.
The first thing you need to know is that a lot of backpacking gear wears out. You can replace this old and worn out backpacking gear with newer, lighter gear. Every backpacker likes gifts that weigh less than what they currently have. Plus, backpackers like to try out new gear, but like everyone else, they sometimes hesitate to spend on themselves for gear they don't technically "need." That's an opening for backpacking gifts. We can't promise that your backpacker doesn't already have all of these gift ideas, but we're pretty sure there are at least a few options here that they don't have. At the very least, these backpacking gifts might lead to backpacking gear upgrade ideas for you.
With that in mind, here are some of the best backpacking gift ideas for backpackers who have everything.
25 Gifts for Backpackers Who Have Everything
1. Tripod with a Smartphone Mount
Backpackers often take their smartphones with them on hikes and into the wilderness — and smartphones these days take great photos and video. What's really hard, though, is propping up your smartphone to get action video. Say your backpacker wants to set the smartphone down by the trail and then hike along the trail, recording video. If you have a tripod, you can place your smartphone (or GoPro or rugged camera) almost anywhere and get some awesome footage. Or you could set up a smartphone to take time release photos of all the backpacking buddies setting up camp. Or time-release footage of a sunset over a mountain lake. The point is, backpackers head into places they may never see again . . . why not give them the tools to record more of it than ever before? We're fans of the flexible GorillaPod, despite its larger size, but the JOBY GripTight ONE Micro or MPod Mini are small and light. Or you can nab a traditional mini tripod and simply add in the FreeRide Phone Mount by GoWorx. This action smartphone mounting bracket is a fantastic piece of engineering that works with standard tripods. Better yet, your backpacker could even attach it to a chest mount for hiking, skiing, or fishing — basically turning their smartphone into an action camera.
2. Coffee Maker
We've learned that hot and fresh coffee on the backpacking trail is well worth the effort. First, there's the warmth on a cool morning. Second, there's the coffee, which is fantastic, and third, there is the caffeine. When you add high altitude and a bit of dehydration after a long hike, we've seen coffee drinkers hammered by caffeine withdrawal headaches the next morning. The best answer? A lightweight coffee filter that fits over your titanium mug. Depending on your choice, a paper filter can be handy for clean up but isn't technically necessary for drip systems that have fine mesh filters built in. If you're not sold on a coffee making system, you can always go with instant coffee, which works well as backpacking stocking stuffers. REI offers a bunch of different instant and pour-over coffee options.
3. Ultralight Trowel
Backpackers need to go to the bathroom in the woods, and the tool most everyone uses is a steel or plastic trowel, which is used for digging a small hole. If you don't know how this works, don't worry — your backpacker most certainly does. The point is, few backpackers really want to spend money on upgrading their trowel, but if given the chance to take a well-crafted aerospace-grade aluminum or titanium one, they will. Happily. What's the weight difference? A plastic trowel will weigh just under 2 ounces but an aluminum or titanium trowel will weigh in at about 0.6 ounces. That small weight difference is not the real point, though. Your backpacker will appreciate the quality that goes into even the most mundane tools.
4. Bear Bag Rope Kit Throw Line Set
Odds are, your backpacker has some paracord and a bag for hanging food high above the reach of bears or critters. If not, they probably have a bear can. Still, there is room for improvement here. The Bear Bag Rope Kit Throw Line Set is a handy package that includes super strong ultralight rope as well as a carabiner and a small nylon throw bag. Simply fill the little bag with some small rocks and you can throw the attached line over a tree limb. It all works great and the price is fair. The set is hand-assembled by a small team at Arrowhead Equipment, so you're also supporting backpacking enthusiasts if you buy one. The only downside is that you need to plan ahead to make sure they have one in stock or ready to assemble and ship to meet your gift-giving timeline.
5. AmSteel-Blue Rope
AmSteel-Blue rope by Samson is a super-strong and ultralight rope made from a synthetic fiber called Dyneema. It's used in the marine world for mooring lines and sailing — and it floats. It's also used for winches instead of steel cable — it's that strong. Crazy strong. A thin 7/64 of an inch diameter line has an average breaking strength of 1,600 pounds. The 1/8-inch diameter line jumps to 2,500 pounds. It has extremely low stretch, too. All of which means it makes a fantastic material for hanging hammocks and as ridge lines for tarps. It's great as a survival cord because it's so light and strong. If you buy 50 feet of it in the 7/64″ or 1/8″ size, your backpacker could use it to make their own bear bag rope hanging kit. Or upgrade the cords they're currently using for their hammocks by making a whoopie sling out of it. Either way, 50 or a 100 feet of this stuff in any diameter is an awesome gift. A truly experienced backpacker will likely find a use for it.
6. Ultralight Down Jacket
If your backpacker doesn't already have an ultralight down jacket — and odds are, he or she does not — a down jacket makes a fantastic backpacking gift. Why? First, they're ultralight. You can easily find one for under 10 ounces. Second, they're ultra packable. You can compress a down jacket into a tiny ball and forget that it's in your backpack — until you need it. One more morning in early August, in an area at 7,000 feet up in a spot that's usually pretty warm, the mornings were brutally cold. We had three grown men trying to wear their sleeping bags outside in the morning, trying to stay warm. We would have appreciated a down jacket right then. Meanwhile, down jackets look great, work for other outdoor pursuits, and will be used by most any backpacker who heads out in late summer and early fall to any high-mountain trail. Check out our comprehensive best down jacket gear guide for more detail, or just pick one of the three below that fits your price range.
7. Lightweight Insulated Pants
We can almost guarantee that your backpacker does not have a pair of lightweight insulated pants . . . but they might make the difference for a backpacker who has been thinking about heading out in the late fall or wants to try some winter snowshoeing, backpacking, or winter camping. If your backpacker likes cold-weather adventure, insulated pants could be a surprising gift they wouldn't invest in themselves. Besides, if you get snowed in and the power goes out, at home or at a cabin deep in the woods, we would slip on a pair of insulated pants pronto. Just saying.
8. Down Quilt
Summer backpacking usually has weather that is warm enough to support a down quilt instead of a sleeping bag. Fall backpacking? Higher elevations? Maybe, maybe not. Backpackers who are experienced with sleeping bags may not have the same level of confidence in moving to a quilt. So backpackers often won't invest in a quilt, which might only be appropriate for part of their season and some of their trips . . . but lots of backpackers would love to try a down quilt because they're so light. A down quilt is a superb present for a backpacker who has everything because they probably don't have one but are still interested in trying one. Plus, if they want to backpack in the spring and fall, a down quilt could still be taken along as extra warmth — or used in a hammock if they end up turning into a hammock backpacker. Note: One way to make a down quilt work in cooler weather is to use one of the best ultralight insulated sleeping pads.
Therm-a-Rest Corus HD Quilt — just 1-pound, 6 ounces
Feathered Friends Flicker Down Quilt Sleeping Bags — best of both worlds: zips like a mummy bag, unzips like a quilt
Enlightened Equipment Quilts — great quilts, but order well in advance of gift-giving dates
9. Hammock
Speaking of a hammock, hammocks are super cool, but a lot of backpackers hesitate to try this trend for fear of spending their budget on a new way of sleeping in the backcountry. Still, there are two ways that you can turn backpacking hammocks into a fantastic gift. The first is with a relatively inexpensive hammock that's mostly for just used for being a hammock for lounging around — they can take it along in addition to a tent, and depending on the weather, even try sleeping in it. This kind of ultralight hammock might be the catalyst that sparks them into a more complete setup that includes a bug net and rain fly. If you like the idea of giving a gift that's mostly complete, a can't-go-wrong option for a new hammock-using backpacker is a Hennessy Hammock system. They come with a rain fly and no-see-um bug-proof mesh, so you're covered for both bad weather and bugs.
10. Tenacious Tape
Tenacious Tape is a super aggressive adhesive tape that sticks to most anything. It's great for backpackers because you can use it to repair rips to fabrics. On one trip, we had a curious bear stick a couple of claws through our tent while we were away on a day hike. Tenacious Tape can seal up this sort of hole so when it rains, you don't get a wet sleeping bag. It's also great for sealing tears or holes you can sometimes get in ultralight down jackets. Works on backpacks, rain jackets — whatever. Even if your backpacker already has some some, a bit more never hurts. Great stocking stuffer, of course. Get the tattoo ones for fun, which are better for fixing down jackets or rain gear — it's a true adventurer sort of fix.
11. High-end Cooler
What? A cooler? Why would a backpacker want a heavy cooler? This gift isn't for hiking — it's for the hot and dehydrated moment they return to their vehicle at the trailhead. If they load up one of these high-quality coolers with ice and a few cold drinks, when they get off the trail . . . days later, they can still have a cold drink ready. It's amazing. In addition, backpackers tend to appreciate high-quality gear, and these coolers are definitely quality gifts. Sure, they're a little spendy, but they last nearly forever and can be used for all sorts of outdoor endeavors. Yeti is the most recognizable, industry-leading brand in this segment, but the Cabela's options are pretty sweet, too.
12. Waterproof Kindle Paperwhite E-reader
The new Amazon Kindle Paperwhite E-reader is lightweight and has a battery that last weeks. It has a bright, sharp screen — and it's now waterproof, too. Text is crisp, plus you get the option of using a built-in light for reading at night. It can hold thousands of books. If your backpacker likes to read, it's hard to go wrong with the Kindle Paperwhite. What about just reading ebooks on a smartphone? Battery power. Smartphones gobble energy, and if your backpacker gets stuck in a tent for a couple of days of rain . . . do you want them burning up their smartphone battery? Not if that smartphone might be needed for an emergency. So the Kindle Paperwhite can make an excellent gift for backpackers — especially for backpackers heading out on long, epic adventures.
13. Solar Charger
When it comes to backcountry power, more backpackers are bringing smartphones with them than ever before. This often presents a dilemma around whether to use the smartphone or not. If they take too many photos and video and use the GPS and maps, they'll burn through their battery. Extra battery packs work great, but once they're empty, they're just extra weight. One answer is a portable solar charger. Not only will it work in emergencies, the best ones have built-in battery packs that hold a charge for those times when the sun won't shine.
14. Packable Fishing Rod
If your backpacker has everything . . . but doesn't have a packable fishing rod, well, they might be missing out on their next favorite pastime. A lot of backcountry lakes hold beautiful trout, which are fun to catch, and some lakes hold monster trout. If your backpacker is already a fisher — or is the kind of person game to trying new things — it's hard to go wrong with a packable fishing rod. A packable spinning rod is cost-effective and easy to use for those with little experience. A fly fishing rod, on the other hand, is harder to learn . . . but generally a lot more fun to use. Why? You're constantly casting the fly rod in a soothing rhythm that keeps you connected to what you're doing, even when you're not catching fish. Think 3w, 4w, or 5w versions. A 9′ 5w is the most versatile, but 3w and 4w are more fun for smaller fish.
15. Ultralight Inflatable Raft
Here's a gift that lots of backpackers have considered . . . but rarely buy: an ultralight inflatable raft that weighs a little more than 2 pounds. Why? To explore mountain lakes and to fish, primarily. Even if your backpacker isn't thinking about a mountain lake, odds are, your backpacker has the personality of an explorer. Having a lightweight raft that can slip into any backpack — or daypack — will likely result in some sort of outdoor adventure where it gets used.
16. Food Dehydrator
While you can buy dehydrated food and freeze-dried meals in bags, lots of backpackers prefer the quality you can get when you dry your own food. Pretty much anyone can dry apples, bananas, and other fruits — and dried fruit is a fantastic backcountry snack. Some dehydrators get hot enough to safely make your own beef jerky, too. Either way, backpackers and outdoor adventurers will likely be interested in drying their own fruits to take backpacking — or just to eat around the house.
17. Bear or Rodent Resistant Bag
If you do a good job of hanging your bag over a tree limb, all but the smartest of bears won't be able to reach it. Some bears are smarter than the average bear, though, and sometimes your hang isn't perfect. In these situations, you want a bear-resistant bag that even a bear can't bite through. For that, the Ursack S29.3 Bear Resistant Sack Bag is the right choice. It will hold enough food for one person for about five days. For more capacity, go with the Ursack S29.3 MAJOR. If your backpacker has to worry about little critters with sharp teeth more than bears, choose the Ursack Minor Critter Resistant Sack. Finally, pickup some Loksak Opsak storage bags, which are odor proof. If the bear can't smell your food, he won't be chomping on your bag in the first place.
18. Ultralight Fry Pan & Pancake Mix
Every experienced backpacker starts getting tired of freeze-dried meals at some point during their seasons. What's to stop them from expanding their backcountry cooking skills? Nothing, really, except backpackers are human and sometimes humans need a catalyst to jumpstart something new. Enter an ultralight backpacking frying pan and some pancake mix that only needs water to mix up. The thing is, pancakes in the backcountry are simply fantastic — way better than you might imagine. If you package this together as a gift, we can almost guarantee that your backpacker will give it a try, too.
19. Ounce-counting Scale
Experienced backpackers usually try hard to reduce the weight in their packs. The easiest way to do this is by learning how much food and clothing they really need to take. Another way is to upgrade gear with better, lighter versions. Still, knowing how much something actually weighs is quite handy for a backpacker looking to save weight. Compared to Peanut M&Ms, maybe Swedish Fish just aren't worth their weight. The scale tells the truth.
20. Solar Lantern
These little inflatable solar lanterns work surprisingly well — probably because they're surprisingly simple. The LED lights don't need much energy to run, and the inflatable vinyl disperses light better than we imagined. Wait a minute, though, don't experienced backpackers already use headlamps? Yup. But this is for hanging around camp after dark, telling stories. Sure, you can do this around a campfire . . . except a lot of backcountry campsites have fire restrictions. There is one more reason, though, why an inflatable lantern is worth its weight to backpackers who have everything: kids. If you are backpacking with kids, having a lantern is darn handy after nightfall. If you clip it to the roof of a tent, you don't have to burn up precious headlamp battery, which you can save in case of an emergency.
21. Garmin InReach Mini 2-Way Satellite Communicator
A lot of backcountry trails are in reach of cell signals for some carriers — but a lot of the deepest and awesomest areas get no coverage at all. In this situation, having a satellite-based emergency communication system can mean the difference for survival if things go bad. This gift is especially great for backpackers who have everything because these kinds of backpackers will sometimes go backpacking by themselves — or take newbies along, who might get hurt. The Garmin InReach system is a proven service for backpackers, hunters, and even drivers who venture beyond the cell towers. Even the most experienced outdoors enthusiasts have had close calls in the past and know how easy it is to break an ankle. Oh, one more thing: the Garmin InReach Mini lets you send short text messages, too. If you can afford it, put this on the top of your list for backpackers who have everything.
22. High-end Tent
To get this gift right, you might have to do some sleuthing — does your backpacker already have a high-end tent or not? If you don't know or suspect, you'll have to ask a buddy. So why, if a backpacker already has a tent, would a backpacker want a new tent? If the new tent is an ultra-light wonder, most any backpacker will appreciate the weight savings and overall quality. So what to get? A 2-person tent is the most versatile, and we like free-standing tents that will easily set up in all kinds of terrain. In addition, while you can shave a few ounces with a single-door tent, we don't think it's worth it. Two doors, two vestibules.
23. High-end Sleeping Bag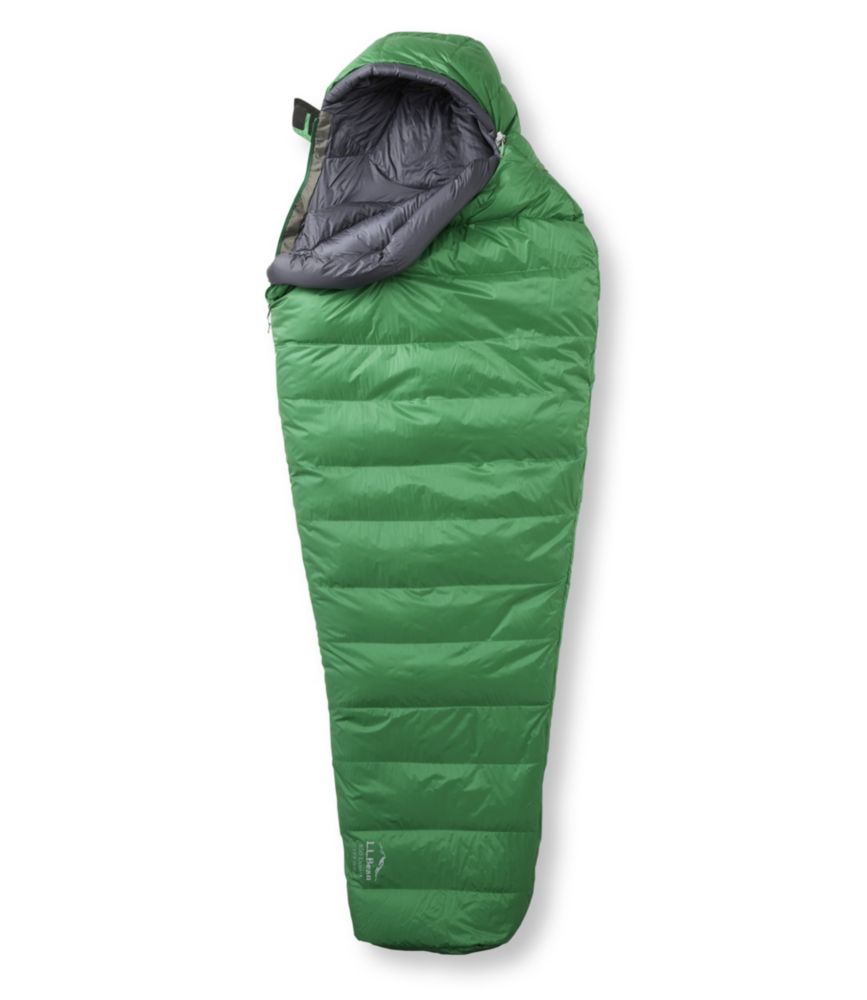 Remember the sleuthing above? The same goes with the high-end sleeping bag. Odds are, your backpacker doesn't already have one of the best ultralight sleeping bags available because they are expensive . . . and would therefore appreciate one. If you know your backpacker is a cold sleeper, look for a 0 or 15-degree bag. For everyone else, a 20-degree bag is pretty versatile, but you could go with a 30-degree bag if you know your backpacker heads out in warmer, lower elevation areas. One last point: For tall backpackers, make sure you look at the length and get a tall version. Any of these bags would be an upgrade for the vast majority of backpackers:
24. Camping Tree Tent
A camping tree tent isn't what's needed for backpacking, but it's the kind of thing that a person with a backpacker's personality might be interested in. A tree tent is basically an amped up triangular hammock system with a built-in tent. They're usually too heavy for true backpacking, but they're super cool with a fun vibe. Tree tents are not exactly practical for most situations, but in the right place at the right time? We believe most backpackers would be willing to give them a shot — and they might even know a few good places to take them camping. Hard to go wrong with Tentsile.
25. REI Co-op Exclusive Leatherman Skeletool 'Topo' Multi-Tool
This REI Co-op exclusive 'Topo' Leatherman series can only be found at REI. The key to this backpacking gift idea is the topo map lines laser etched onto the blades. So cool. And yet, it's totally unnecessary. We get that. In fact, the standard versions of these three REI exclusive 'Topo' Leatherman multi-tools tend to be $10 less than the Topo versions. Which, ironically, makes these a great gift. You can splurge on an extra $10 while your backpacker might not. We like the Leatherman Skeletool Topo Multi-Tool for the handy carabiner clip. The Signal Topo has more tools, including a fire-starting ferro rod, a safety whistle and a sharpener.
Leatherman Skeletool Topo Multi-Tool
Leatherman Signal Topo Multi-Tool
Bonus: Backpacking Clothing
If you're really stuck, a lot of backpackers appreciate backcountry style that's created when clothing and gear manufacturers blend high-quality materials to create clothing that is functional for active lifestyles. Backpackers appreciate these kinds of clothes, too, whether or not they are wearing them on the trail. So if you're settling for a shirt or jacket, settle for a great one! Pretty much anything you pick out at these quality stores will work, but you can also choose from some outdoor brands that consistently deliver greatness. Think Arc'Teryx, Patagonia, The North Face, Kuhl, Mountain Hardwear, Marmot, Oh, and one more thing: performance underwear isn't off the table as long as you can guess the right size.
Still here? Still looking for Backpacking Gifts?
Check out these additional backpacking gift guides:
Great for Kicking Back with Your Feet Up When You're Off the Trail