Disclosure: Man Makes Fire is reader-supported. When you buy gear using retail links on our site, we may earn an affiliate commission that helps pay for our work. Learn more.
The Helly Hansen Alpha LifaLoft Jacket is an insulated, waterproof ski jacket packed with high-end features. It's aimed at passionate resort skiers who want to keep things simple and effective — but it's also the go-to jacket for the Swedish Ski Alpine Team.
To get us a closer look, Helly Hansen sent Man Makes Fire a review unit. After skiing with the Alpha Lifaloft Jacket, this is what we learned:
Helly Hansen Alpha Lifaloft Jacket Review
The Helly Hansen Alpha Lifaloft Jacket is an upgrade to the Norwegian manufacturer's popular Alpha 3.0 Jacket. The key difference is that the Alpha Lifaloft uses Helly Hansen's warmer and lighter Lifaloft insulation.
The result is a ski jacket that's remarkably simple to use. With standard uninsulated hardshell ski jackets — like the also reviewed Helly Hansen Odin 9 Worlds 2.0 Jacket — you have to layer appropriately. Typically with hardshell ski jackets, we wear a base layer and then one or two midlayers, which sparks some decisions: Should you wear something as simple as a fleece pullover underneath or should you go thicker with an insulated jacket? Or both? And then throw the waterproof hardshell on top?
The Helly Hansen Lifaloft Jacket makes planning (and travel packing) easier. On one outing, I wore an ultralight merino base layer — which I always wear skiing — and a fleece pullover long-sleeve shirt. With the Helly Hansen Alpha Lifaloft, I was able to ski comfortably in 20-degree (Fahrenheit) weather — even with a harsh windchill factor on top of the mountain.
After a few hard runs, I appreciated the underarm vents, a.k.a. pit zips, which help you dump excess heat fast. If you're new to underarm vents, they're also great because they can help you regulate temperature without unzipping the primary zipper, which exposes your face, neck and chest to rain, sleet or snow.
Obviously each person has to manage warmth differently, but the Helly Hansen Alpha Lifaloft Jacket simplifies the issue.
Key Features
In addition to the aforementioned underarm vents and Lifaloft insulation, the Helly Hansen Alpha Lifaloft Jacket uses a fully seam-sealed waterproof/breathable Helly Tech Professional waterproof fabric outer with a PFC-free DWR coating. The fabric is rugged but surprisingly supple.
The helmet-compatible hood is a bit snug over a ski helmet, but it's also removable, which we appreciate. Helly Hansen says the powder skirt is detachable, but ours is definitely sewn in. No worries here — we like powder shirts and the Alpha Lifaloft has one of the best we've used. It's super stretchy and grips very well.
For avalanche safety, the Alpha Lifaloft includes RECCO Advanced Rescue system reflectors.
The built-in wrist gaiters with thumb holes are simply awesome.
One of our favorite features is something we experience every time we put the jacket on — built-in stretchy wrist gaiters with thumb holes. In fact, the built-in wrist gaiters with thumb holes are simply awesome. When you dump your arm into a sleeve, your hand automatically enters the stretchy wrist gaiter and your thumb pops perfectly into the thumb hole. For us, it always evokes a feeling of "go time."
Because the gaiters are thin, they don't interfere with gloves. Plus, they give you extra cold and snow protection while skiing or when you take your gloves off. So good. Incidentally, if you don't want to use the gaiter over your thumb, you can use it like a normal cuff or tuck it back up your sleeve.
Shop the Alpha Lifaloft at Backcountry.com and get FREE Shipping!
Alpha Lifaloft Pockets
As you might expect in a versatile, insulated ski jacket, the hand-warmer pockets are sized to warm your hands. Some ski shells opt for monster front pockets that can pack a lot of gear if you're backcountry skiing, but if you stick closer to the lift, you generally don't need huge pockets. When it's time to drink a beer after a day of skiing — or stroll down the sidewalk in a mountain town — the hand warmer pockets have a nice fleece lining to keep your hands warm.
At the chest, Helly Hansen gives you three pockets, two on the outside and one on the inside. The left chest pocket, however, is Helly Hansen's Life Pocket+, which is designed to help your smartphone hold its battery charge in cold weather. To do this, the Life Pocket+ uses NASA-developed PrimaLoft Gold Aerogel insulation to protect the pocket from the cold. Interestingly, the right side chest pocket doesn't have insulation — only the left.
Does the Life Pocket+ work? It certainly helps, and it's definitely better than stowing your phone in an uninsulated shell pocket. Because I so frequently take my phone out to nab photos or communicate with skiers on the slopes, this is hard to test with rock-hard data . . . but if you care about battery life, use the insulated left chest pocket and not the right uninsulated one.
On the inside of the jacket, you also get a small zip chest pocket and a larger goggle mesh stash pocket.
On the left sleeve, Helly Hansen includes a lift pass pocket.
Alpha Lifaloft Jacket Fit
The Helly Hansen Alpha Lifaloft Jacket has a regular fit profile that fits a bit trim when compared to most ski jackets marketed to North Americans. That is, compared to XL ski jackets from companies like Arc'teryx, The North Face, Marmot, Mountain Hardwear, REI and Stio, the Helly Hansen Alpha Lifaloft Jacket fits just a bit small in the torso.
Helly Hansen has an in-depth size chart, but the company's built-in Fit Finder tool on its apparel product pages works well too. The online tool takes your body size details and compares them to customer returns and purchases over time. I'm 6'3″ and weigh 220 pounds with a flatter belly shape and broad shoulders. In this case, 66% of customers with similar characteristics keep the XL and 34% go with a XXL.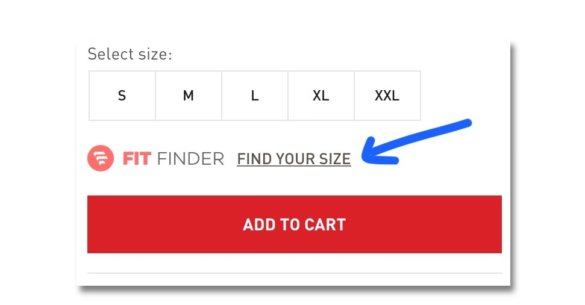 I'm basically the tweener here: If I were looking for a good-looking trim fit and if I tended to run warm on the hill, I'd stick with the XL. If that sounds like you, I recommend that you stick with your usual, typical jacket size. If you tend to run cold and want more room for layering, I recommend that you size up. Either way, Helly Hansen offers free returns for 90 days in case you need to go with a different size.
Also, the hem hits just above the hips. Some competing ski shells and jackets are longer with hems that hit lower on the hips. I don't have a personal preference here, but longer hems in trim fits can reduce mobility. You can safely wear the Alpha Lifaloft in a trim size and still retain great mobility.
Shop all ski jackets at Helly Hansen and get FREE Shipping and free 90-day returns!
Articulated Elbows?
One of the great features of Helly Hansen's hardshell, uninsulated Odin 9 Worlds 2.0 Jacket is its articulated elbows. You can see the construction in the hardshell jacket's fabric panels and it results in excellent comfort and mobility. For the Alpha Lifaloft, Helly Hansen says the elbows are articulated, but it's hard to tell how they are constructed due to the insulating layers. However, when you hang the sleeve straight down, it curves a bit where your elbow would be. Jackets that don't have articulated elbows hang straight.
What I do know is this: Despite what I call a relatively trim fit, the shoulders and arms are surprisingly comfortable and non-binding. Also, I have longer-than-average arms and the sleeves fit perfectly.
Alpha Lifaloft vs. Alpha 3.0 
The Helly Hansen Alpha 3.0 Jacket is very similar to the Alpha Lifaloft. The biggest difference between the two Alpha jackets is the use of Helly Hansen's Lifaloft insulation, which is lighter than the PrimaLoft Black Eco insulation used in the Alpha 3.0 Jacket. How much lighter? The Alpha 3.0 weighs 44.8 ounces while the Alpha Lifaloft weighs 42 ounces — so a 2.8 ounce difference. However, Helly Hansen doesn't report how much insulation they include in each jacket or attempt to measure their warmth effectiveness. Lifaloft is more thermally efficient than PrimaLoft Black Eco insulation, so it's possible that the Alpha Lifaloft Jacket will be slightly warmer than the Alpha 3.0.
There are also some minor style and design differences: The chest pocket zippers are oriented at different angles and the Alpha 3.0 does not have the mid-back vent that's built into the Alpha Lifaloft.
Also, the Alpha Lifaloft costs about $75 more than the Alpha 3.0. Which should you buy? Because they both use the same exterior Helly Tech Professional waterproof fabric, on-the-hill performance will be very similar. In cases like this, it's OK to let your favorite color option become the deciding factor! You will likely be happy with either jacket.
Shop the Helly Hansen Alpha Lifaloft at Moosejaw and get FREE Shipping!
The Verdict
All-in-all, the Helly Hansen Alpha Lifaloft is one of the best insulated ski jackets for 2022 and beyond. It is waterproof with fully taped seams and it is insulated with Helly Hansen's excellent lightweight Lifaloft. As for the amount of insulation, the Alpha Lifaloft delivers just enough insulation to be warm and agile yet not too much to slow you down — it's a near perfect level of insulation for resort skiers who want to simplify their jackets with a do-it-all choice. Very highly recommended.
Get the Gear:
Helly Hansen Alpha LifaLoft Jacket
Benefits
Waterproof shell with insulated interior
Outstanding quality throughout
Awesome built-in wrist gaiters are a joy to use
Drawbacks
Helmet compatible hood fits a bit snug over a ski helmet