Disclosure: Man Makes Fire is reader-supported. When you buy gear using retail links on our site, we may earn an affiliate commission that helps pay for our work. Learn more.
Learning to save weight backpacking is all about making compromises and smart decisions. Sure, you can shell out hundreds — or thousands — of dollars and buy the most expensive super-ultralight gear . . . or you can achieve a lighter backpack the way the rest of us do: By looking for smart, big wins and making practical choices each time you pack your backpack.
Along the way, I'll reveal how you can remove pounds from your pack — and still have a good time out on the trail without resorting to trimming off pieces of your backpack to save an ounce or leaving behind the gear that makes your backcountry experience better. For instance, sure, you can leave behind your backpacking hammock because it weighs one pound . . . but do you really want to? Sometimes it's damn nice to kick back in a hammock on the edge of a mountain lake and watch the sun go down over massive granite mountains.
The trick is choosing to pack items of comfort on purpose, for a reason that's important to you — and get rid of the things you don't need, upgrading to lighter gear as your budget allows to save weight in your pack.
To be clear here: I'm not going to tell you to cut off the end of your toothbrush handle or forego taking toothpaste just to shave a couple of ounces to lighten your load.
Instead, here are seven practical core steps that will lead you to big wins — places where you can save a meaningful amount of weight and still have a trip of a lifetime on the trail.
How to Save Weight Backpacking Through 7 Big Wins
1. Choose a Down Sleeping Bag
Choosing a backpacking sleeping bag can be hard because a great ultralight sleeping bag can cost well over $400 while synthetic mummy bags of similar size and shape can be found for less than $80. To save enough weight in your sleeping bag to make a difference, you'll want to turn to a sleeping bag filled with real down feathers. Why? Down is lighter and provides more insulating properties to keep you warmer than synthetics. To learn more, read "How to Choose the Best Backpacking Sleeping Bag."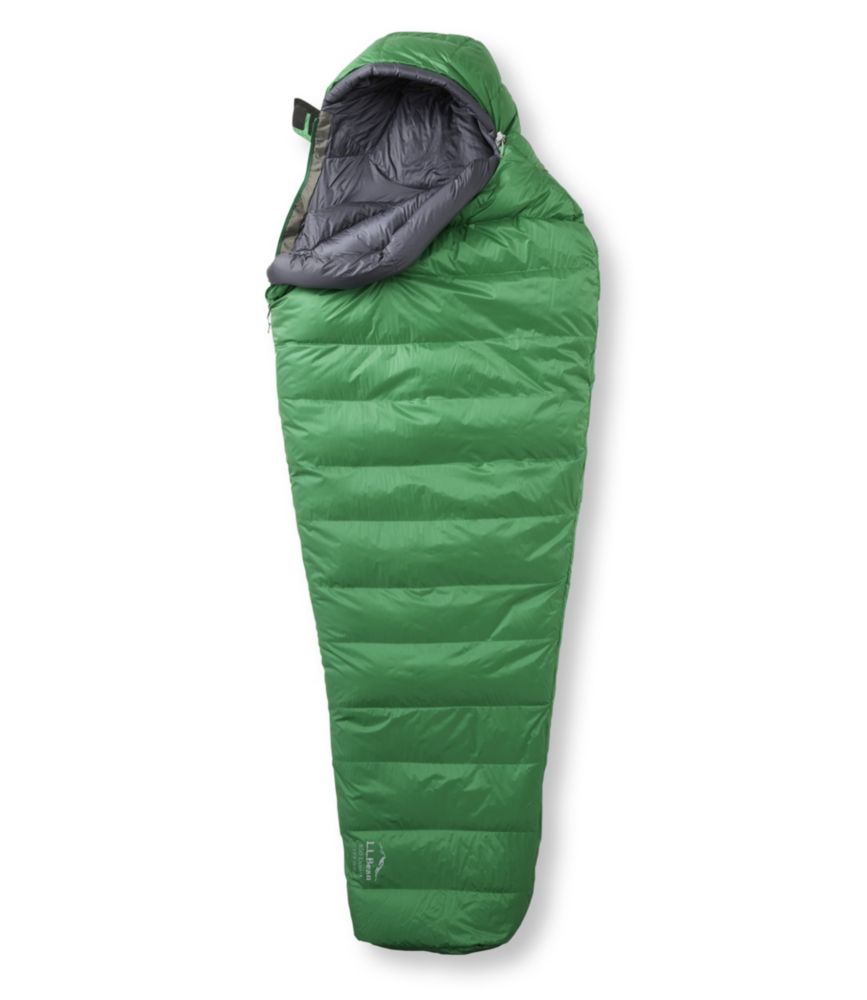 As for weight savings, here is where your gains are going to come with a typical 20-degree bag: A high-quality down sleeping bag or quilt is going to weigh about 2 pounds. An entry-level down sleeping bag is going to weigh closer to 3 pounds. A decent synthetic sleeping bag is going to weigh close to 4 pounds, and an entry-level synthetic mummy bag can easily stretch to 5 pounds.
If you're willing to splurge on a new high-quality down sleeping bag . . . boom, you can often save 2 pounds. More importantly, you might be warmer and sleep a heckuva lot better. Your choice, though, gets interesting when you consider the cost. What if you buy an entry-level down sleeping bag for under $200 (say, the popular Kelty Cosmic 20 at just 2 lbs 9 oz for around $150 with free shipping) but also upgrade your sleeping pad for around $60 (the best-buy Klymit Static V2 at 16.33 oz)  instead of spending $400 for a high-end down bag? The point? Your cost to achieve a 2-pound weight savings might be better spent spread out than with one expensive ultralight item, which brings us to backpacking sleeping pads. . . .
2. Choose an Ultralight Inflatable Sleeping Pad
When I've been dog tired, I could nap on a log or sleep on the ground, but ultimately, backpacking is just a far better experience when you can sleep comfortably and get a good night's rest. For that, the new ultralight inflatable sleeping pads are just awesome. Most of the suitably large ones weigh around 1 pound but offer 2.5-to-4 inches of inflatable cushion. Old-school sleeping pads would typically weigh more than 2 pounds and roll up into large round bundles. Today's new sleeping pads pack down to the size of a water bottle, which not only saves you some weight but lets you pack up a tighter backpack, which in turn, is easier to carry.
The downside to ultralight inflatable sleeping pads is they don't provide much insulation for cold-weather backpacking — so if you plan to head out into truly frigid temperatures, you'll want a pad with some insulation built in, which means you might not save that much weight for summertime adventures (but you'll still sleep better).
Your best buy option is a Klymit Static V2 for around $60 (read our review here), and the Therm-a-Rest NeoAir Trekker is an all-around great buy as well, given its weight and 3.0 R-value insulation. There are other excellent mattresses, of course. Read "10 Best Sleeping Pads" to learn more.
Meanwhile, depending on what pad you have now — or if you're buying new — look for a sleeping pad that weighs around 1 pound and you'll typically save at least another pound, if not more, in unnecessary weight.
3. Choose the Right Backpacking Clothes
A lot of newbie backpackers make the mistake of packing the wrong clothes or too much clothing. Some of your choices will depend on your own personal level of hygiene comfort and how you tend to sweat. For instance, I'm not a fan of synthetic shirts on my bare skin, so my choices come back to cotton t-shirts (which are cheap but suck up sweat) or merino wool (which is awesome, fights funk, and controls temperatures but costs more). So I often choose to take one clean but lightweight cotton t-shirt for every day that I'm on the trail. If I'm out four days, that means four cotton t-shirts — but I could probably have a great experience with just one or two merino wool shirts and easily save 8 ounces.
The point is, knowing something about yourself will help you make these choices. Similarly, cotton or polyester socks are going to get funky fast. I usually pack a clean pair of thin merino wool ankle-height liner socks and one thick pair of wool socks (the L.L.Bean Cresta merino wool socks are hard to beat, free shipping, too). Each day I get a fresh merino wool liner sock next to my skin, and the heavier sock goes over the top. This system works for me, partially because I have a narrow foot and have a hard time finding boots that fit, even with special insoles, so the socks add volume even in narrow boots. Like I said, everyone is different, so you'll have to do some thinking here, but you can shed a lot of clothing weight if you want to. For instance, many backpackers get away with just a pair or two of merino wool socks per trip. Tip: hang your wool socks on a bush to dry in camp or somewhere under your tent so they can air out and be ready for morning.
So, you have choices, but where are the big wins with clothing? For starters, leave the jeans at home. Jeans are just too heavy, and because they are made of cotton, they're worthless, if not dangerous, if you get them wet in cold weather. Instead, choose a pair of polar fleece pants or a lightweight nylon exercise pant. You can also spend a bit more and buy a pair of hiking pants that convert into hiking shorts by zipping off the pant legs. They work great but can look a little odd when you're in town. (If you want a super comfortable hiking/outdoor pant that is versatile for everyday wear, too, check out the mens outdoor pants lineup at KUHL — we're big fans because of the articulated knees and gusseted crotches that give you great freedom of movement. Just choose a lightweight synthetic pair.)
On the other hand, you could bring a lightweight pair of rain pants. The downside is that wearing rain paints when it's not raining just sucks because the material usually isn't particularly pleasing on bare skin. To solve that problem, you could wear a pair of long underwear. In fact, the smartest thing for high country backpacking is to pack rain pants as well as lightweight merino wool base layers (long underwear). The long underwear will keep you warmer in your sleeping bag, and when worn underneath your rain pants, they'll keep you warm and safe in some really nasty weather. So, when it comes to clothing, smart choices around your pants can lead to a big win.
What about sweaters and jackets? If you've got a heavy cotton hoodie that you love, leave it behind. First, it's way too heavy for backpacking. Second, it's cotton, which means if it gets wet, it's worthless against the cold. Instead, choose a lighter polar fleece shirt or lightweight polar fleece jacket. The weight-to-warmth ratio is fantastic, plus polar fleece — while not waterproof — sheds water and dries easily.
For cold times of year or high-mountain backpacking, consider an ultralight down jacket — learn more about them: Gear Guide: Best Lightweight Down Jackets.
Next, invest in a lightweight waterproof rain jacket (the Marmot PreCip has a great price-to-value ratio). When you layer up your rain jacket (which is a backcountry necessity) over a polar fleece shirt, over a base layer, you can be comfortable in some very cold weather — and stay dry, too, which is critical.
To recap, choose patterns of clothes that can layer and serve different functions for different kinds of weather. And don't pack more than one pair of pants or more than one heavy shirt or more than one pair of shorts. If you have your different layers, you can usually save a couple pounds in clothing and be prepared for most backcountry situations, rain or shine.
4. Choose the Right Backpacking Food
Even new backpackers know they need to pack freeze-dried food and lightweight food — because as awesome as baked beans are over a campfire, a can of baked beans is just too heavy to pack 12 miles up into the mountains. Where most newbies go wrong, though, is packing too much food — too many meals, too many energy bars. In fact, we were in Yosemite one year and met a guy who had a bear can entirely filled with energy bars — and he tried to give some away to us. He just had too many, but he knew he couldn't leave them behind for the bears, so he had to pack them out. So what you want to do is this: Choose one freeze-dried meal package (serves two people) for each night you're out. After particularly long segments or legs of your journey, consider augmenting the meal with a package of dried mashed potatoes to share with your group.
Check out freeze-dried meals at REI from Mountain House, AlpineAire, and Backpacker's Pantry.
Next, think about your lunches — the smartest thing is a pack of dried soup, like ramen noodles. They're lightweight and damn good served hot on the trail in the woods. Want more protein? Pack some beef jerky. As for snacks, choose 1-2 energy or granola bars per day. Add in a serving of trail mix, a serving of dried fruit, and a bit of candy for each day. As for breakfast, instant oatmeal is hard to beat. Worried about an emergency? Throw in a couple extra granola bars. One more tip: Just because you bought a package at the store doesn't mean you have to a) pack the entire package, and b) pack the heavy packaging, too. You can save a few ounces by moving dried apricots, for example, to sandwich bags and leaving the extras at home. More to the point, retail packing is often too bulky to pack, so use your own Ziploc bags to sort it all out. In our experience, most guys pack 1-2 pounds of too much food. Lighten your load by an easy pound by planning out what you'll actually eat each day.
5. Choose a UV Water Purifier Instead of a Filter
The lightest way to purify water is to use purification tablets, but they taste nasty, so tablets are hard to recommend. Water filters work great and tend to be very reliable — but they're also relatively heavy. The trick here is to communicate with your buddies so that each one of you in your group doesn't each pack a water filter — after you climb 2,000 feet of elevation and are sitting around camp wicked tired, the last thing you want to see is two of your buddies pulling out water filters in addition to your own.
There is another option: A UV water purifier, which is a small wand-like gadget that uses UV light to kill bacteria and viruses, which also makes them a necessity for parts of the world that have viruses that most water filters can't catch. The downside is that they take batteries, so they won't last forever. Choosing a SteriPEN, for example, can easily save you 10 or 12 ounces.
Still, I recommend that everyone has a backup method for water purification — tablets or an emergency filter tube like the LifeStraw Personal Water Filter, which weighs just 2 ounces. Of course, you can always boil water, but that takes time. So, if you want to balance ease-of-use and flexibility, choose a SteriPEN because they are smaller and lighter than traditional filters.
6. Choose Just One Titanium Pot
While I love the timeless durability of stainless steel, it's heavy. Not terrible, but titanium is much lighter. Another option is to choose a smaller titanium pot like the TOAKS Titanium 750ml Pot that you can also drink out of — so this way you can still make a hot drink without the need to pack a separate cup. If you also use this one pot to boil water for freeze-dried meals cooked in their own bags, the weight savings comes with little sacrifice — unless, of course, you're a backwoods connoisseur who loves to make pancakes.
Dubious? Consider this. By leaving behind a beloved 1600ml MSR Alpine Stowaway Pot (19.5 ounces) as well as leaving behind a 5.1 ounce stainless steel cup . . . and choosing a single titanium pot instead (which weighs just 4 ounces), I saved just over 1.25 pounds. And the cost? About $30, which means that by making a smart single titanium pot choice, I found a big — and inexpensive — weight-saving win.
Check out lightweight titanium cookware from Snow Peak and MSR at REI.
7. Choose the Right Backpacking Tent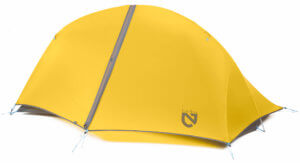 Picking the right backpacking tent can be one of the toughest decisions you can make. While you can just spend $400-500 and get an ultralight tent, many backpackers don't have that kind of budget — at least not right away or until they're thoroughly addicted to backpacking. Saving weight with a tent can get tricky because it depends on your personal size and who you go backpacking with.
If you're backpacking alone or sleep alone in your own tent because you snore like a grizzly bear, you'll want to find an ultralight one-person tent to save the most weight.
If you're tall, you'll have to pay attention to length — I'm about 6'3″ and some tents are just too short. If you're a big guy, and you're sharing a tent with another big guy, a two-man tent might make for some tight quarters . . . where a slightly heavier three-man tent becomes worthwhile for two guys just for the elbow room. If your budget allows, you can find a decently sized two-to-three person tent for around 4 pounds.
On the other hand, if you're on a tight budget, you might be stuck with a 6-pound tent . . . but if you share the weight with a buddy, it's only 3 pounds in each pack. Still, if your tent weighs more than 6 pounds, start looking for a better tent and save some serious weight. Start with the "10 Best Backpacking Tents" for the lightest weight wins or try the "7 Best Backpacking Tents for the Money 2017" to find the best entry-level tents.
What about ground sheets? Don't bother. Save the weight. Instead, choose your tent site carefully and pick out any sticks or sharp rocks wherever you'll set up your tent. What about stakes? Most are aluminum and very light. If you want to save a couple ounces, leave half the stakes at home (if you choose a freestanding tent).
What about tarps or tarp tents? Lighter still but gets reserved for experienced backpackers who know what they want and are willing to sacrifice.
Hey, Why Isn't a Lighter Backpack in the Top 7?
Another big area where you can save a lot of weight — a pound or two — is by choosing a lighter backpack. A lighter backpack is usually a good idea, but it's not foolproof. For instance, if you choose a backpack that's smaller in physical size — less liters of capacity — in order to save weight, you can limit your ability to pack for longer trips. And if you end up strapping gear onto the outside, you can change how the pack rides, which can make it feel heavier on your back than it really is, defeating the purpose of a lighter pack.
On the flip side, some packs that are a pound or two heavier than the newest packs have great padding in the hip belts and shoulder straps, which in turn can make a fully loaded pack ride easier with more comfort than a lighter pack that is carrying the same load.
The rule of thumb is this: If you already have a pack that carries a load well, look to other big weight savings first and replace your pack with a lighter pack when your budget allows. When it's time to upgrade, read this, "How to Choose the Best Backpacking Pack."
Shaving Ounces and Choosing Fun Over Weight
One of the things I've learned is that some objects are worth their weight. For instance, a good camera. Most often, I'll take a DSLR with a light lens . . . because I'm able to capture better photos. It's worth the weight to me. When it's time to upgrade, I might consider a mirrorless camera that could be a bit lighter, but maybe not. We'll see. The point is, I like to bring back photos of places I might never return to. What about a smartphone? I take some photos with my iPhone, but I hesitate to use it alone. Case in point? Mountain goats. If you run into baby mountain goats that are running around camp, my iPhone is not going to zoom in well. I can get great close-up video, sure, but add any distance and the smartphone will give you tiny subjects.
I occasionally waffle between a heavy camera and a rugged waterproof camera — they provide a pretty good versatile compromise at a reasonable price point.
If you've been around backpackers for long, you'll hear stories about guys packing tools they leave behind now, like a hatchet. Seems like a cool thing to take backpacking, but it's just dead weight. Some guys will take lightweight camp chairs that use folded up sleeping pads to form the base, but I've stopped taking mine in favor of a short section of closed cell foam sleeping pad. Why? I can throw it down on any surface — sharp rocks or wet grass — and have a spot to sit or lounge. To me, it's worth the extra pound.
It's definitely nice to get your feet out of your backpacking boots after a long hike, so some guys take "camp shoes." To save weight, choose a pair of flip flops or a pair of Crocs. Personally, I like a lightweight pair of water shoes. I can explore around camp or go fishing in them. Crocs are lighter, but I want the flexibility of a water shoe, especially when I'm fishing.
I used to pack a very stout multitool that weighed 11 ounces, which is enough to make you feel like you're packing rocks in the pocket of your backpacking shorts. I eventually found a smaller multitool that weighed half as much. Sure, I only saved 5 ounces, but it seems more because of how I carried it in my pocket. Heck, I know one guy who doesn't even bring a multitool because he knows everyone else in his party will! Of course, this guy usually brings a backpacking hammock, which everyone else shares a bit, so he gets a pass on the multitool.
As for the rest of it, when you spread out your gear to pack up your backpack, look for spots that can lead to savings — different containers, smaller portions, travel-sized bug spray or sunscreens. Before I started reading ebooks on my iPhone, I packed a paperback novel.
The bottom line is, look to your big wins on core gear you can't leave behind . . . and manage the rest based on where you're going and who you're going with — and share the load with items you can share on the trail.